What do you know about samba?
Dancing is very strong in Rio's culture. We have so many kinds of dance like Samba solo, samba partner, samba de gafieira), forró and zouk. In this page, we will talk a little bit about the most popular one, Samba solo. (samba for carnival)
You find it in Cariocas' warm smiles and the intuitive way that they dance in Rio. However to truly discover what makes Rio a marvelous city, you must feel the samba music in their hearts. It's simple, it's classic, it's Samba!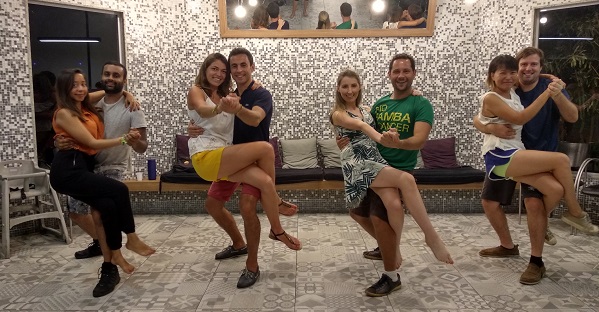 Dancing Samba no Pé (Samba solo)
Types of Samba.
In Rio de Janeiro we have many types of samba, however, the most popular ones are Samba no Pé and Samba de Gafieira. We will talk about what each of these dances represent to Brazilians, a little bit about their history and the music that usually accompanies them. 
We are not going to recommend any place where you can go dancing in Rio, because that information can change very frequently, however, we will give you some keywords so when you are in Rio you can search to discover what's going on.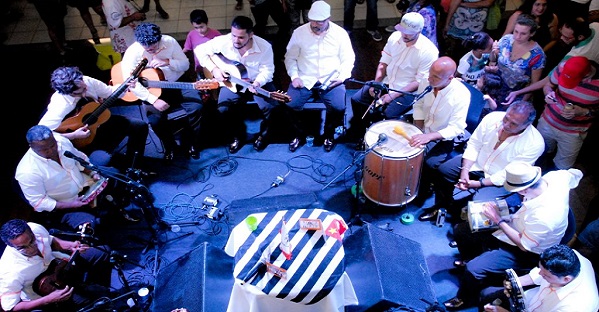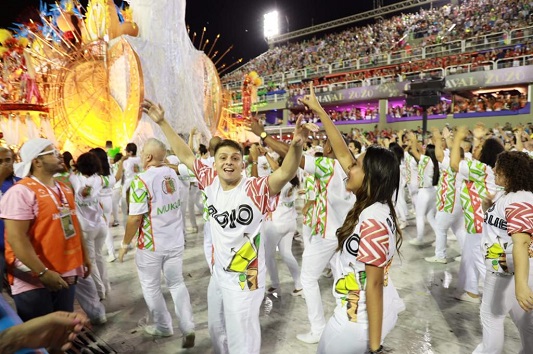 With Rio's rich musical history and vibrant culture, Samba is the soundtrack of the city. You see it in vivid colors and creativity on the streets especially close to the carnival.
Used to both embrace life and escape from hardship, the roots of this Brazilian dance date back to the early 20th century. Today, the world recognizes samba as the iconic symbol of Brazil and Carnival.
Whether you're coming for a weekend or staying for a lifetime, learning the basic steps to samba is an incredible way to experience the nightlife of Rio. With a little help from a Carioca as your guide, you'll be surprised how quickly you can feel the beat!
Dancing the Samba in Rio
"Samba no pe" is a solo dance and doesn't require "crazy" skills. Simply learn some of the basic steps, smile, and shake your hips. Then, you'll be ready to show your samba style on the dance floor in Rio's nightlife scene. 
As a solo style, you don't need to invite anybody to dance like other partner dances. You just need to join the crowd, make eye contact and smile. When you see it, everyone is dancing together like lifelong friends.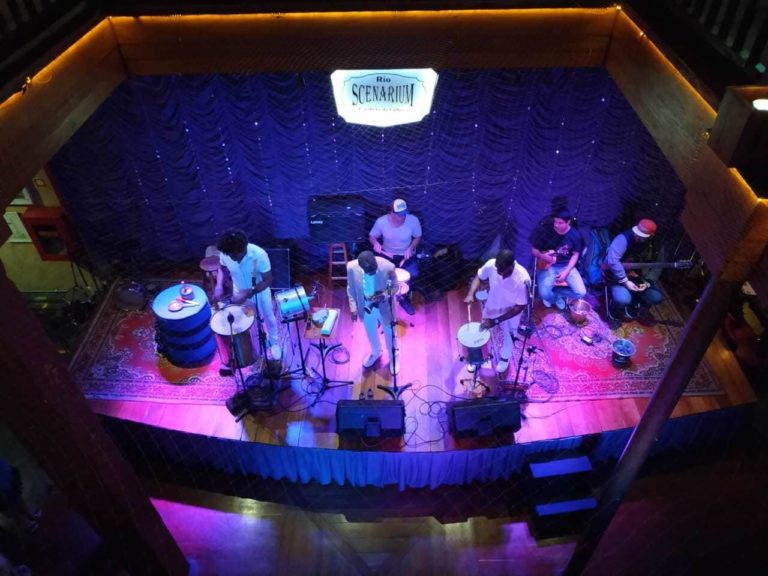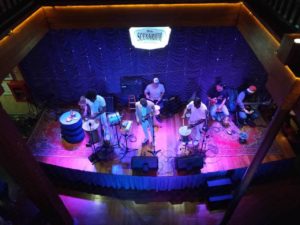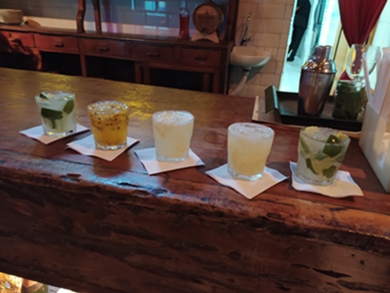 Make sure when you are in Rio you search for " Roda de Samba". Rio Samba Dancer takes you to a samba club with a live band in our Rio Night Tour. It's a safe way to enjoy your night with a dance instructor, local tour guide, and other travelers. Some  'Rodas de Samba' events include feijoada (a Brazilian traditional dish). Keep your eyes open, these events usually happen on Saturdays during the day.