You have to do this incredible experience once in your life. (watch our 30-sec video)
Would you like to participate in the biggest party in the world? Rio Samba Dancer arranges everything for you. Transportation, costume, class, and lots of good memories. Can you imagine 80 thousand people watching you dancing Samba in the Carnival parade in Rio?
One hour samba class
Transportation
Costume
Tour Guide
One hour of experience dancing on Sambodrome with one of the best Samba Schools. It's a once in a lifetime opportunity! We make it easy and safe for you. Check our reviews or our video from last year to get a little taste.
Want to be notified when this experience is available?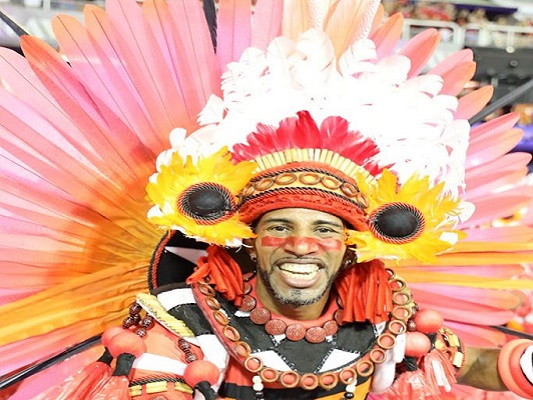 Do I need to have dance experience to participate in the Carnival parade?
No, here's how we do it ...
Each Samba school will be presenting many dance sections at the Sambodromo. Some sections are choreographed for professional dancers that really know how to Samba, however,  these schools also offer a commercial section on their school during the carnival parade. This is one of the ways they use to make money. You just need to buy a costume from them, sounds very simple but if you don't speak Portuguese or don't have a connection with dance schools can be hard to find it.
Thinking about this problem, Rio Samba Dancer has made all the connections so you can easily participate in this unique experience.
Is it expensive to dance in the Carnival parade in Rio?
To be honest, the expense is relative to each person but we want to give you an idea as to why the "Dance on the Carnival Parade experience" costs around USD 400. Every costume is made by hand from a professional tailor hired by that samba school, usually, these professionals are from a local community. Carnival brings lots of jobs and opportunities for local people. Selling these costumes to people who want to dance in the carnival parade allows these dance schools to make some extra money. The funds raised from costume sales contribute towards making a beautiful party at the Sambodromo.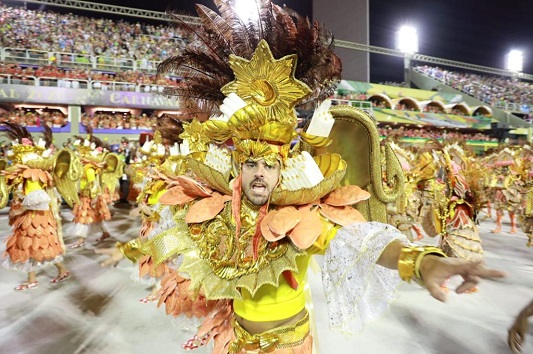 Want to be notified when this experience is available?