Our Samba School is ready to provide incredibles memories in Rio de Janeiro.
Rio Samba Dancer it`s a Samba School in the heart of Copacabana, Rio de Janeiro. Offering a few different Samba Experiences for you, so you can enjoy it in a safe way when you travel to Rio de Janeiro.
Founded in 2009 with the objective to decode the steps of Samba and show that all can dance, our Samba School is ready to show a carioca`s culture for you. Even if you are not a big fan of dancing you really can enjoy our samba experiences.
We are a group of different samba instructors, we all speak English and we all locals from Rio de Janeiro, also we give lots of information about the city during your stay here.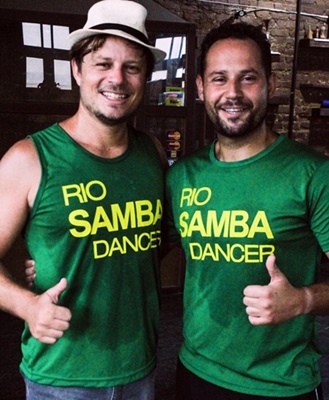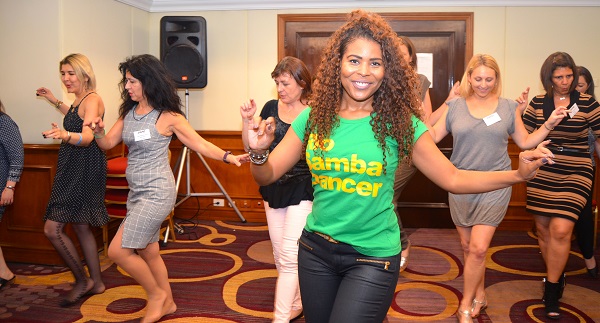 What're our Samba School experiences?
 Our samba school is for all ages and genders.
The Rio Samba Dancer became an activity virtually mandatory for visitors to the wonderful city.
During the day you have lots of options to do in Rio de Janeiro, after sunset you are welcome to join us and enjoy your evening. 
In couples, alone or with friends, you can attend one of our Samba class, simply choose between private or open groups and wait for the booking confirmation.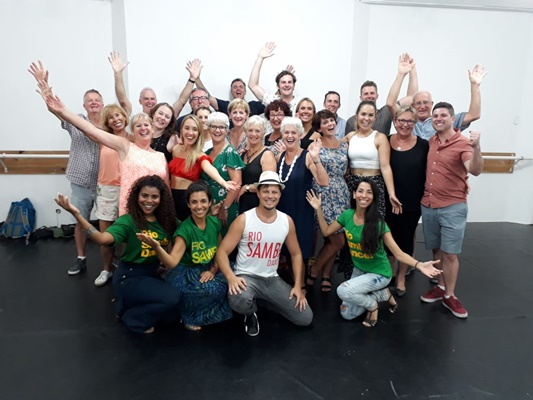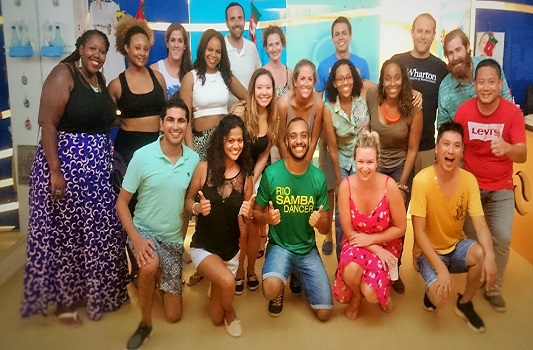 What kind of Samba do we offer?
Our Samba school provides classes of Samba no pé (samba solo), Gafieira (partner samba), forro (partner dance), and other dances. Empowering the student to perform the basic movements of the dance also, if you already have some dance experience we help you to improve and learn new steps.
You don't need to have a dance partner to join our dance class, so, don't be shy and come to have fun with us.
Time and Location.
Dance studios are located in the neighborhoods of Copacabana and Ipanema.
Class time and meeting point are send in the booking confirmation, via e-mail, WhatsApp, or phone calls.
Email: info@riosambadancer.com

WhatsApp: +55 21 98229 28 43

Phone call: + 55 (Brazil code) + 21 (Rio de Janeiro code) + 98229 28 43 (local number)
If you have a local number you just need to call 98229 28 43