Rio Samba Dancer offers shows on Cruise Ships and corporate events.  With 45 minute show, your customer can have a real taste of Brazil. 
Samba Class
Capoeira
Samba Dancers (traditional costume)
Live Samba Band
Your ship is in Rio for one night?  Rio Samba Dancer go onboard and perform a traditional samba show with a samba class, capoeira, and samba drums. All with traditional samba costumes. Great opportunity to bring a Brazilian tasty for your cruise ship. We offer a 45-minute show in english.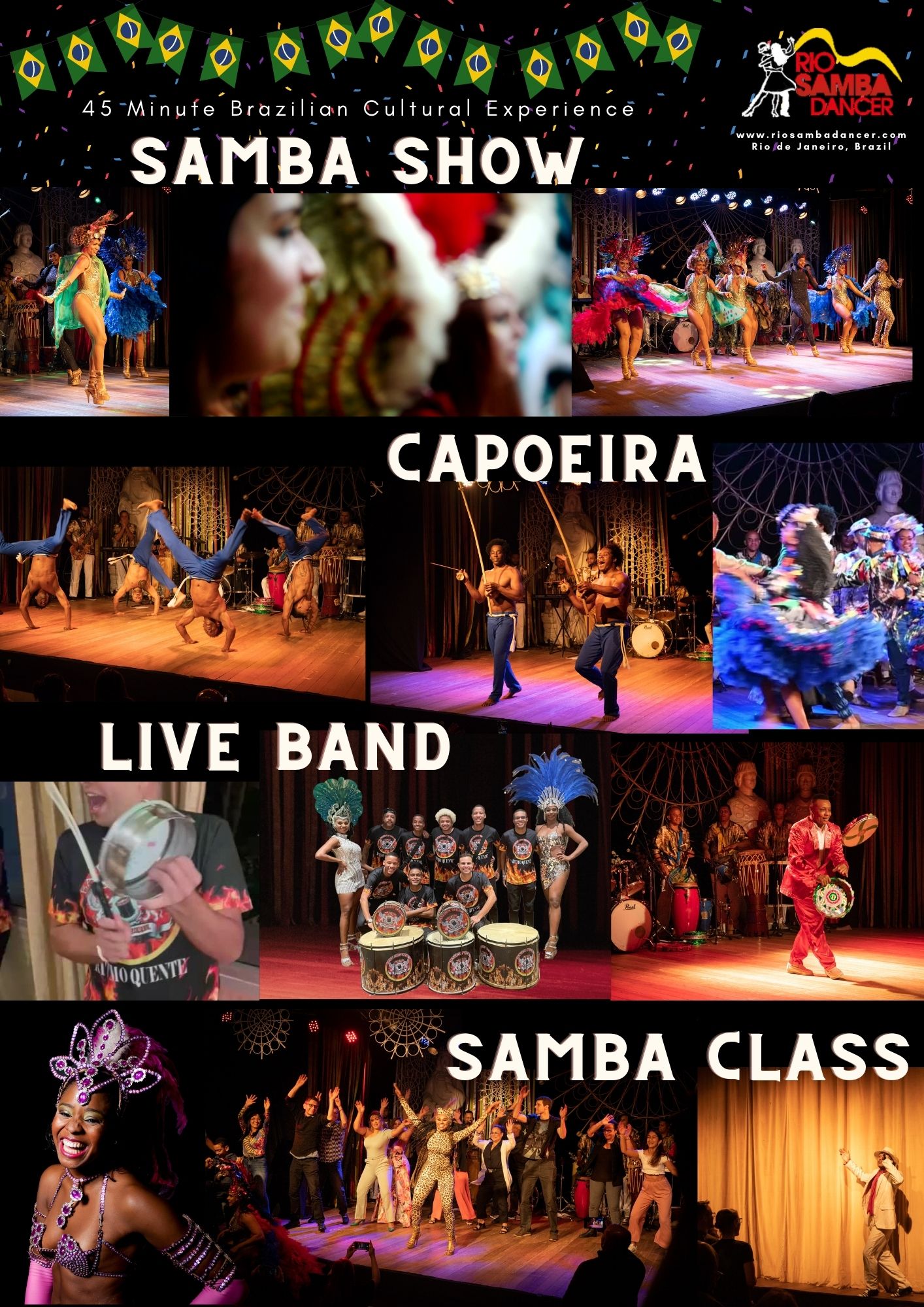 Who should book a samba show?
Rio Samba Dancer has lots of experience in Samba Shows, especially for a big audience. We are ready to present an incredible Samba show at your cruise ship, theater, or corporate event.
By booking a 45-minute show you will have an authentic Brazilian taste. We have dancers with traditional costumes, capoeira guys, and music.