What can I expect for Rio Samba Fitness class?
Having your class with Rio Samba fitness you are able to learn how to samba and also make an exercise. During a one-hour class, you can lose 500 calories, especially after eating this amazing Brazilian food. Very good to tone your muscles, this class is for all levels, from two left feet to professionals.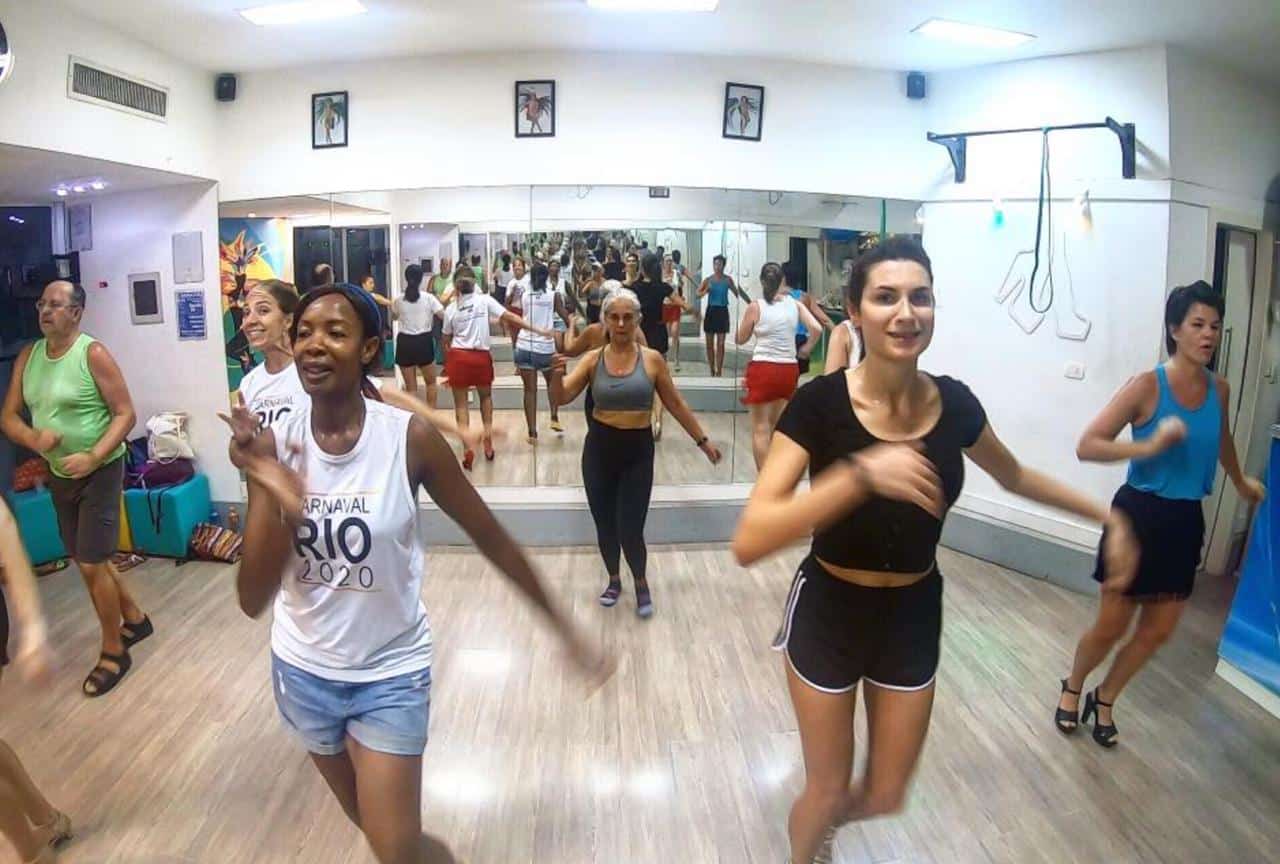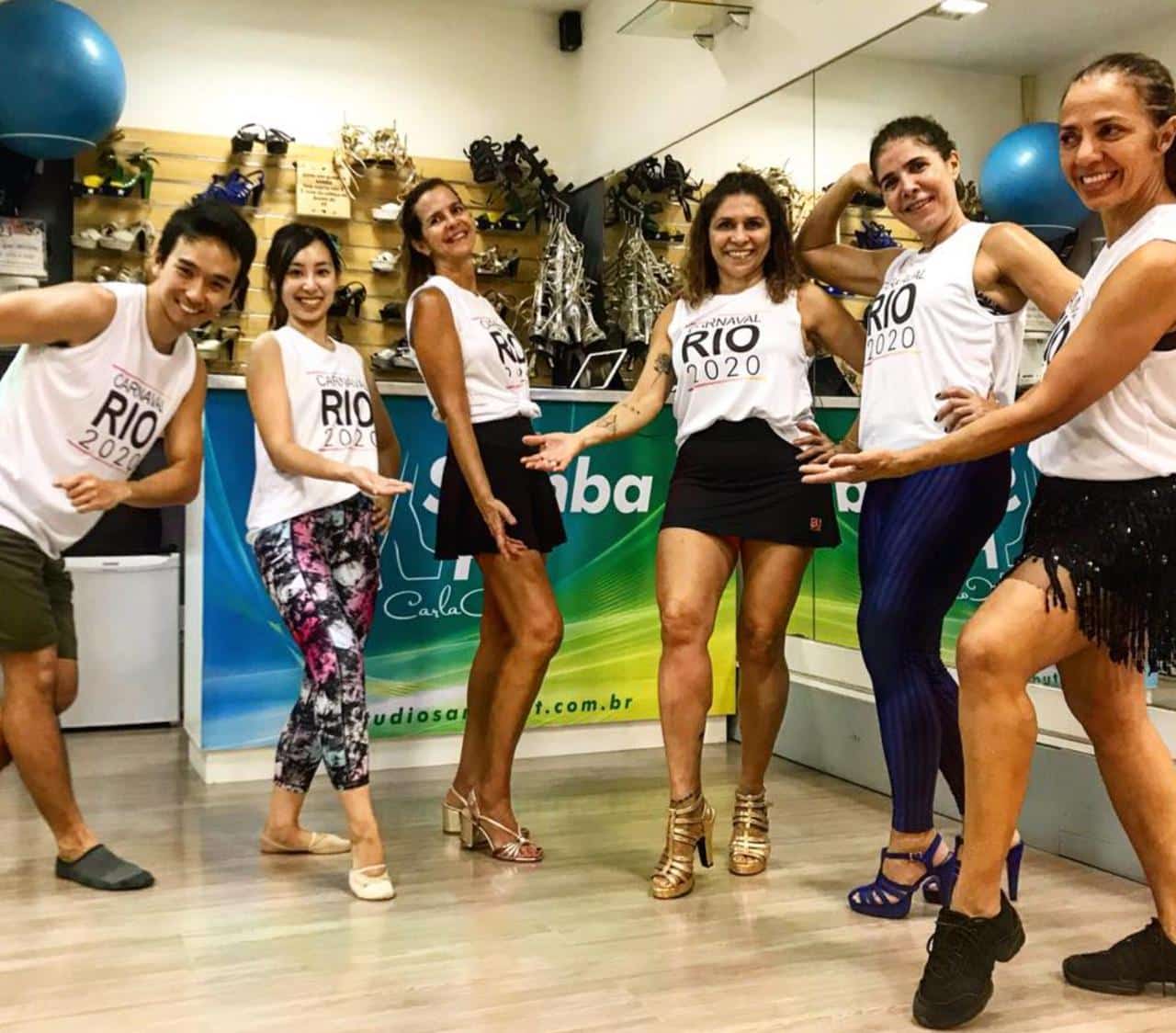 Ipanema. We will send the studio address after the booking is confirmed. This is because the studio location can change.
Mondays: 11:30am and 7:00pm
Tuesdays: 12:30am and 6:00pm
Wednesdays: 10:30am and 12:30pm
Thursdays: 11:30pm and 8:00pm
Fridays: 10:30am 
Mondays: 10:30am and 8:00pm
Tuesdays: 11:30am and 7:00pm
Wednesdays: 11:30am
Thursdays: 12:30pm and 6:00pm
Fridays: 9:15am and 11:30am
Mondays: 6:00pm
Tuesdays: 10:30am and 8:00pm
Wednesdays: 9:15am
Thursdays: 10:30pm and 7:00pm
Fridays: 12:30pm 
Group Samba Class x Rio Samba Fitness
As you can see on our website we offer our Group Samba Class and Rio Samba Fitness.
Group samba class is usually during the evening and prepares you for the Rio Night Tour, so you don't get sweat because after class you will go out. Also group samba class we teach a little bit of partner dance call forro.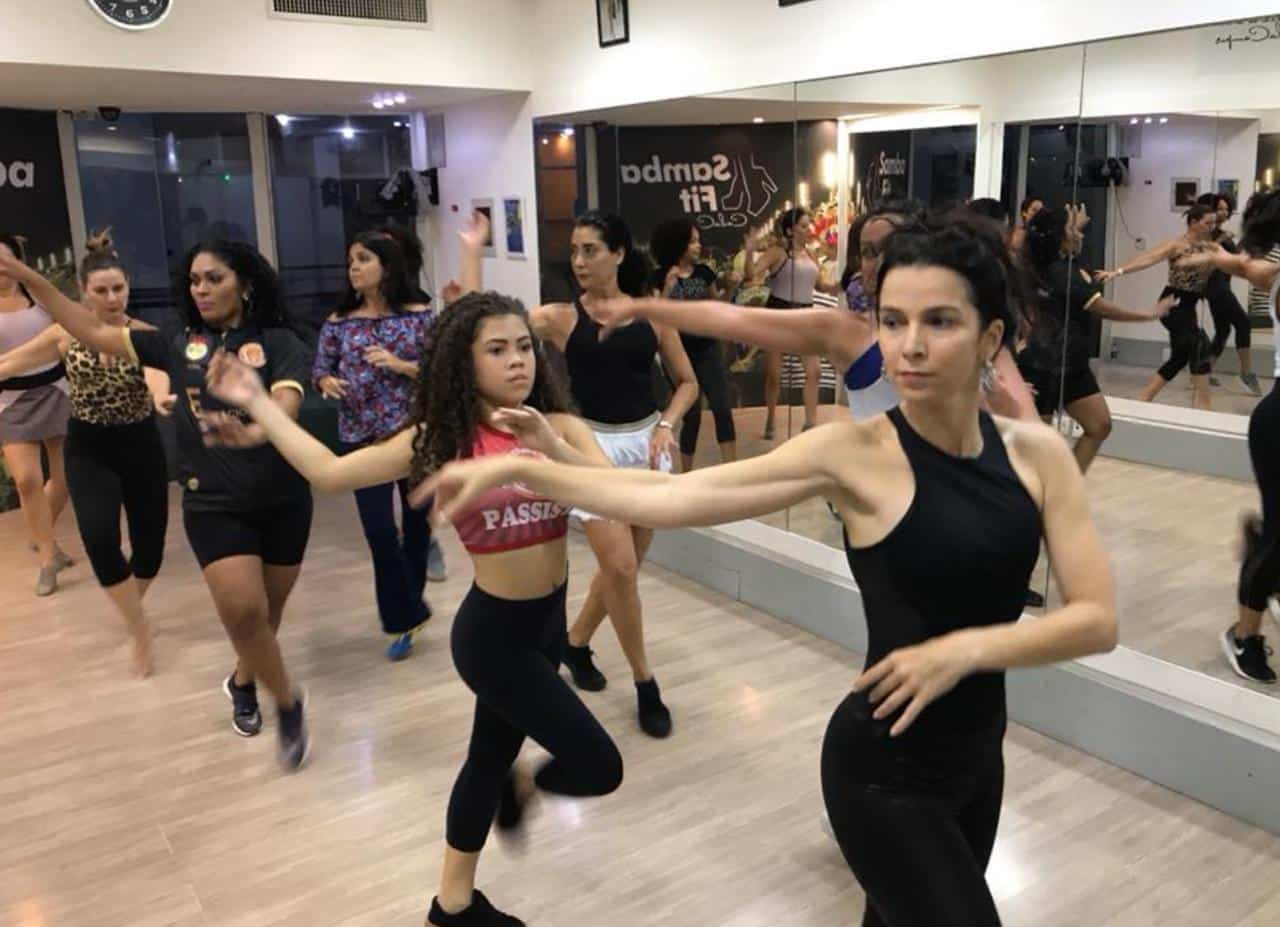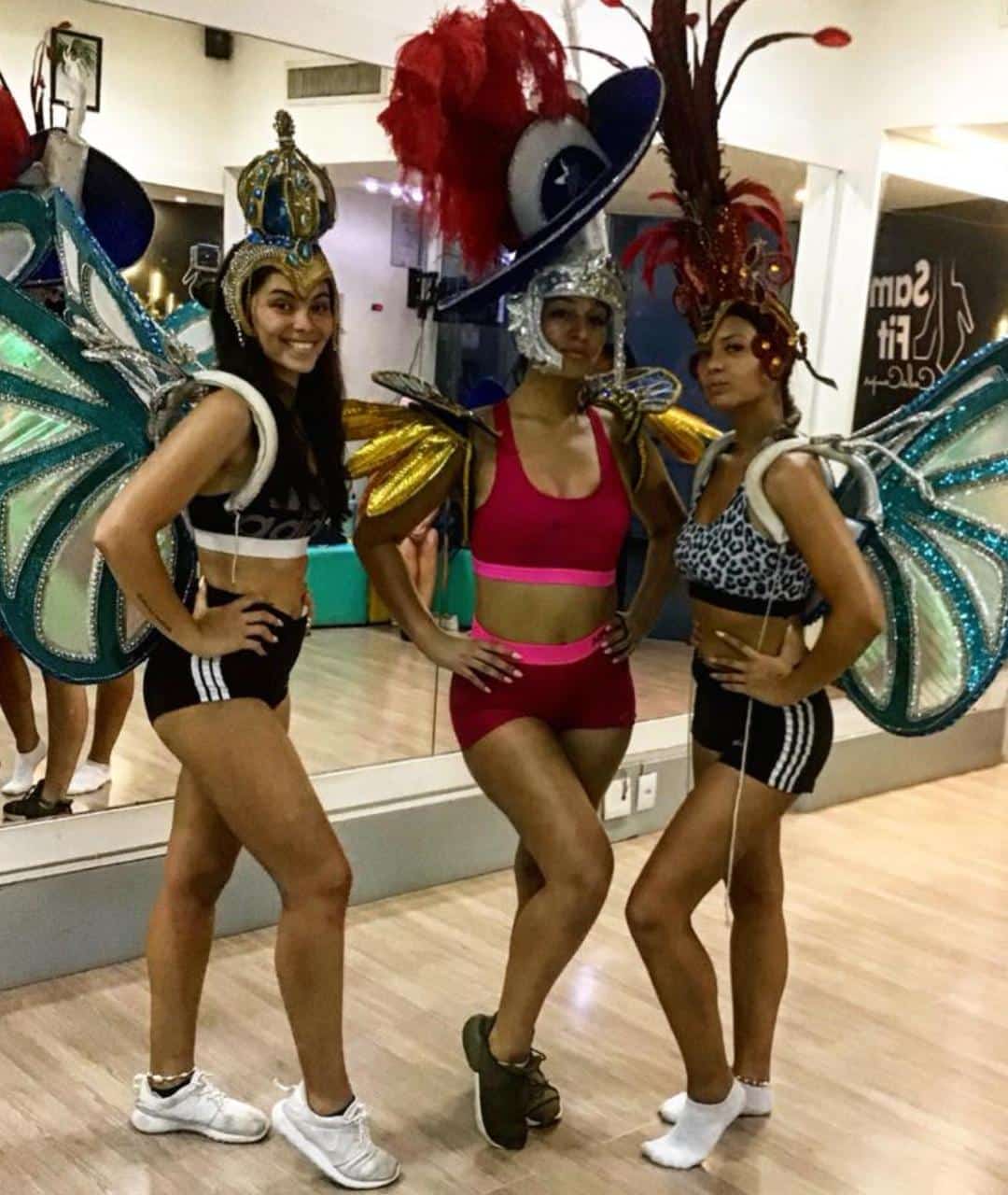 What to bring to the class?
Feel free to wear something comfortable, people usually don't travel with gym clothes however if you have it bring it along.
Also, you can dance barefoot, so don't worry so much about shoes. Just come and have fun with us. After class, you will have an opportunity to try a samba costume and take memorable pictures.
Rio de Janeiro offers a great variety of ways to do exercise, but with Rio Samba Dancer exercise can be fun and you are also learning something very cultural from Brazil. What are you waiting for to book your Rio Samba fitness class?